Thesis Proofreading and the System of Education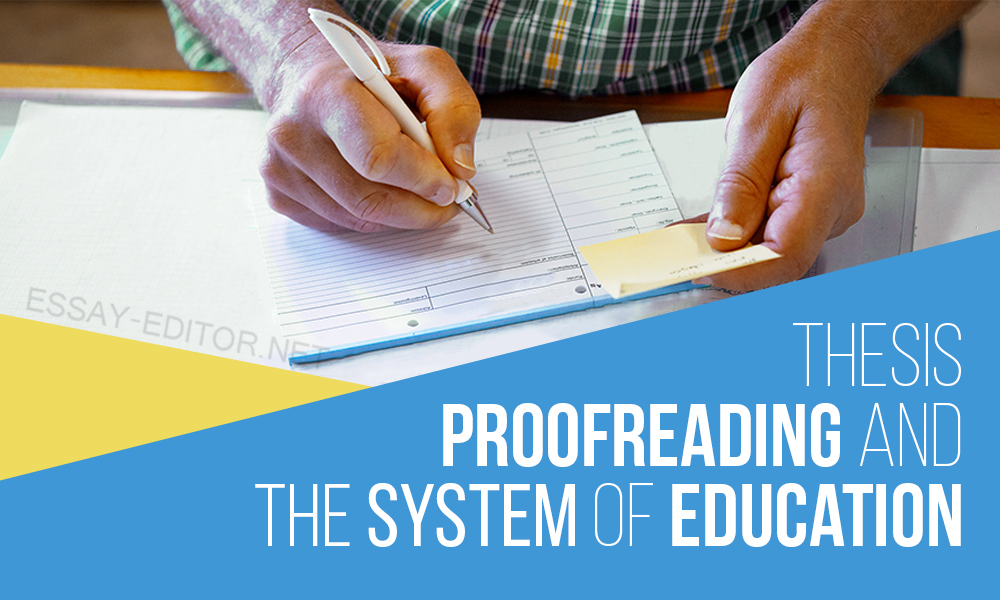 Congratulations! You are a postgraduate and you are close to completing your thesis. It means a large massive of work is already behind, with all the tense brainwork, analysis, practical experiments and information gathering. The websites dedicated to editing usually put a comma or an ellipsis in this place, which is followed by the meaningful BUT and then tell you another bit of a hard work is ahead. Though we're not going to diminish the part the thorough proofreading plays in the preparation for submitting of your thesis for examination, still would like to reassure you: all the troubles are left behind. Now your task is to proofread your thesis, correct all mistakes and typos there most possibly are. If you encountered the issue of the thesis editing at least twice, you know for sure that the text of such length and information density cannot but leaks some mistakes. But it's like weeding the garden once upon you already planted all the trees and bushes, made the treads and decorated it. Let's start!
Proofreading PhD thesis – general principles
First of all, let us see what the thesis is. It is the academic paper you submit in the end of your postgraduate course that summarizes all your work during the course and is dedicated to some specific subject. For example, Comparative analysis of the pre-Euclidean and Euclidean geometry systems.
Depending on the University requirements for the academic papers, the thesis may be presented differently:
As an assortment of scientific articles you have published during your postgraduate course or previously, united by the summary;
As a monograph, making a single piece of academic work, highlighting different scopes and perspectives of the subject, however united by the single idea or argument.
Further in this post we shall talk about the second type of the thesis – a monograph.
Remember, however, that presenting the set of articles you also need to summarize them in your preface and draw a conclusion in the end. If you feel vague about these operations or your text in a whole, do not hesitate to contact our professional editors. Get to know in what ways we can be useful for you http://essay-editor.net/blog/we-provide-only-excellent-proofreading.
 Technically, a monograph also represents an assortment of the articles on the subject, each highlighting an important issue about it. However the requirements to the monograph, its style and consistency are stricter.
Let us list the main requirements applied to a monograph thesis:
1. Consistency – your thesis must be consistent in both style, content and structure. If you used different formats and paper structure for your articles, you should unify them into a single consistent document.
If you experience problems with the identifying the consistency level of your thesis, apply to our efficient dissertation proofreading service UK. We shall ensure your thesis looks the best possible way!
2. Sticking to the rules – most of the universities have their own requirements for a thesis that you must adhere to if you want to prepare it appropriately.
3. Scientific novelty – a thesis is the proof its author has a new word to say in the field of science. Thus, it must clearly state an original idea having a scientific value.
4. Versatility – even if you write on a philosophical subject, your thesis shouldn't be purely theoretical. Always include a practical part, be it a psychological experiment or an experience of applying a specific way of analysis (in logics or philosophy).
5. Openness to discussion – like any academic paper, your thesis must allow a room for its discussion. Yet, unlike the other papers, it should devote a separate chapter to the problems, perspectives, possible criticism issues of the issues outlined in it.
We see that a thesis is a complex and versatile academic paper that must say a new word in science while strictly adhering to the rules and being unified in its format, structure and content. Further on we shall talk about the final part of the thesis preparation – its proofreading.
If you have other papers to proofread, our blog dedicated to the editing matters will help you! You will find a mass of useful information and will be able to select the most actual one. Just check the topics of our recent posts:
Proofreading a thesis – what to do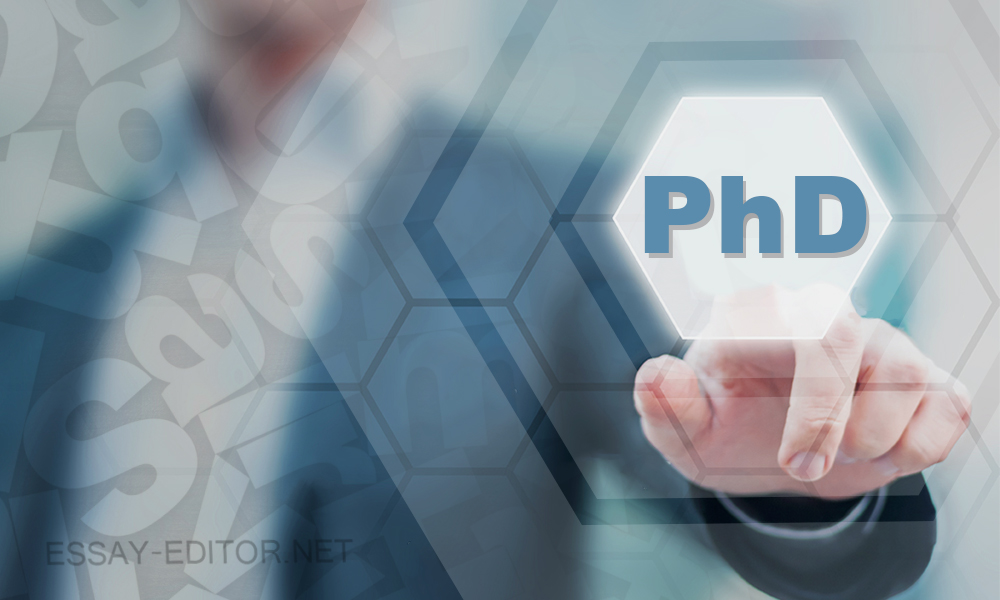 The above listed principles of compiling a thesis reflect also the directions in which your proofreading eye should go. We have grouped them and systemized in order to present you with an easy algorithm to go.
How to proofread you thesis – step-by-step instruction.
1. Take a break – you have written your paper to a final full stop. The great work is over, and instead of tiredness you feel an energy boost. You want to make it impeccable at once and are going to thrive yourself into the proofreading the same moment. However, your thesis will only benefit if, before starting to proofread it, you'll dedicate your time to some other tasks. It doesn't matter what kind of task you choose – cleaning your aquarium, learning the Farsi language or just going to hanging out with your friends. The aim is to distract your mind from your thesis and ensure a clear view next time you are going to read it. If you cannot distract yourself from your thesis, use the psychological tips on distraction techniques.
2. Read the introduction – take your time to read the introduction thoroughly. Ideally it should represent a meaningful abstract of your thesis, briefly outlining all of its conceptual parts (theoretical background, original idea, evidence, practical work, conclusion, further perspectives). It must represent a guideline manual of your thesis, outlining all of its important issues.
If going through your introduction you have found out it should be modified, do not fall into despair. Sometimes a simple rewording may do the trick. Get to know how this simple editing procedure is able to save your time and represent your paper in a way better light http://essay-editor.net/blog/who-can-help-me-to-reword-my-paper.
3. Check the structure – go through your content chart. It is a navigational map of your thesis and it should be performed in consistency with the introduction. Check the numbering being placed correctly and represented in a unified format. Verify also the logical sequence of the division and subdivisions – whether they do not clash and whether they are represented in the heading' case (not the sentence one).
4. Check for plagiarism – using the plagiarism checker upon writing each chapter of your thesis may help a great deal, however if you missed this important issue before completing your thesis, do it now. You've got the numbers equal or a bit lower that 100%? Congratulations! There is nothing more for you to do at this stage. If the grade is lower, check our useful tips on how to avoid or correct plagiarism, in one of our recent articles.
5. Adjust your references and citing – through your thesis, you have cited and relayed the ideas of other scholars a lot. It is important to choose one type of referencing and citing (if it is not prescribed by the university rules) and adhere to it. For example, the number style would mean you need to mention the work number in your reference list and the page on which the citation is located:
It is also mentioned in Darwin's words [14, p.254].
6. Unify your abbreviations – it relates also to acronyms and specialized term. If you deal with the same names, notions or long specific terms for more than one, it is reasonable to save the place and reader's time to shorten them to one of the alternatives. Remember to use the name or a term in full for the first time and indicate the way you are going to shorten it: These principles of trading are also supported by the World Trade Organization (WTO). If you are going to shorten a term or a notion that doesn't have an accustomed abbreviation, also mention it: The notion of the cognitive dissonance (further related to as CogD) is a key factor in all the described situations.
Our dedicated editor's service will help you to have your paper or document proofread in the best way, all the abbreviations being placed properly and in a single format.
7. Check your grammar and syntax – there is plenty of advice regarding this part of proofreading, both in the university regulations and on the Internet. Use the sequence of Tense rule (The specimen 1 samples have got frozen before the specimen 2 ones did), write impersonally, as from the first plural (We proved instead of I proved), use the Passive voice but avoid too much of it (The idea was put forward that the notion of the cognitive flow hasn't been proved sufficiently. – An idea was put forward that the recent researches highlighted quite different properties of the cognitive flow but did not prove its existence sufficiently). We shall add some less popular ones:
Check your endings – while writing your thoughts usually go faster than your typing fingers (or a writing pen). That is why before you wrote The experiments have proved you thought of the option of describing each experiment in particular. Your text went as The experiments has proved. Always check your verbs' and nouns' endings, as well as their correspondence to each other.
Use the correct pronouns – this advice is especially feasible for non-native English speakers, who have an expressed gender category in the grammar of their mother tongue. Remember, all the inanimate objects are it, even the anima itself.
Be careful while using the adverbs – Remember, an adverb put in the beginning or an end of the sentence and separated by commas, is an adverbial clause and relates to whole sentence. An adverb before or after the word relates to that word:
Clearly, there were no other alternatives to perform the analysis of this specimen.
They stated clearly their point.    
8. Check your punctuation marks and spelling – do not rely on the automatic programs solely, always make your own proofreading. Make sure all your substantive possessives are marked with apostrophes (C. Darwin's, professor's), the citations are limited by quotation marks ("Sic transit gloria mundi"), the clarifications are outlined by commas or brackets (The last 4 specimens, all excluding No8, have shown the same result (reaction to the litmus strip)).
9. Check your super-textual elements: graphic elements, tables, figures and so on. Make sure they are consistent with your text in both their content and the format.
Our certified PhD editors for students will help you with aligning of your tables and pictures. Such service is one of the most specific in our practice, and we have a significant experience in its' provision.
10. Double-check – upon finishing your initial proofreading, let your thesis lay for a while. Then read it again from the start to the end, thoroughly. Next glance through it, only catching the headings and the main ideas of each division.
If you reached this final step, it means your thesis is for 99% a perfect one. However, if you'd like to ask the advice from the professionals, we are always there to help you. With our dedicated services, you will get the best thesis proofreading!
Another useful bonus: while your thesis is being checked by the experienced linguists, you will have the spare time to enhance your level of the English text writing. The assortment of the interesting articles below will help you to pick your direction of doing it:
Why use our thesis proofreading services
We do not doubt your awesome academic writing skills. Still, our professional thesis proofreaders can save you time, give an expert evaluation, and improve your academic documents. 
Arguments in favor of our academic proofreading services:
rich practical background in the sphere of professional proofreading service — 10+ years;
wide specialization in thesis and dissertation editing services — we successfully cope with any academic field;
timely thesis editing service — the final draft of your edited document is always sent on time;
in-depth understanding of the academic proofreading process — our editors obtain Ph.D. degrees and know everything about thesis proofreading and dissertation editing from experience.
Would you like to know more about the thesis writing and proofreading? We are always keen on posting the material actual for your current studies. Let us know your opinion and wishes! Fill in the contact form on our website to start a dialogue with us!