College essay editor
Helping with all types of essays, we contribute to your successful study. Sometimes, all you need to create a perfect paper is a cutting-edge editing service. And we are glad to offer it to you right now.
What makes our editing services unique
Expert level
Our organization consists of professionals only. With college degrees and years of fruitful experience in the educational and scientific spheres, we are ready to improve any paper. Due to our skilled team, we deliver top-notch services in the shortest terms.
Effectiveness
The difference between the first draft and the edited one is evident. The results of our services are about flawless grammar, a proper style, perfect structure, and other aspects of writing impeccable essays and all types of texts, in general.
Attention
Perfection is about considering every tiny detail. This is precisely what we guarantee while providing our help. Everything starting from the first letter to the last sign is thoroughly checked. Whether you order research paper or admissions essay editing, we reckon with all their peculiarities.
Reliable support
You are free to get a consultation from our support agent at any time. Our admissions essay editing service is established so that you can always receive instant feedback and competent help. We work without breaks and delay for your maximum comfort.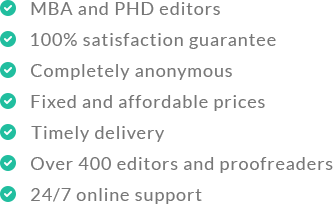 Essay editing help from professionals
Our service is not a random superficial review, but an in-depth procedure aimed to change your paper for the better. For this reason, we have established a time-tested scheme for checking essays. It depends on the type of papers we work with, yet in most cases, it boils down to the following steps.
#1 Studying of your guidances and wishes concerning the final draft of the essay
It all starts with an understanding of your needs, requirements, and preferences. Apart from generally accepted rules, our specialists are guided by individual instructions. We concentrate on the goals of your essay and pay maximum attention to the nuances that matter the most to you. You can select the necessary conditions on the Order Form of Essay-editor.net or attach the downloaded file containing your recommendations.
Say, you would like to check and enhance the tone of your application essay for Harvard. In this case, our specialist will consider the culture of this university and turn your text into a compelling story so that your admissions people will surely like it.
#2 Essay checking focused on grammar mistakes
This stage is always a must, as all types of texts require perfect grammar. Whether you write them for a high school, college, or university, it is a fundamental condition for getting a high grade or winning the sympathy of the admissions office.
Our editor leverages AI-driven software to eliminate the most evident mistakes and typos in your papers. Since the English language has its peculiarities and subtle nuances, your texts are always edited by our human specialists too. The list of mistakes we work with includes the following aspects:
wrong punctuation;
mistakes in the use of tenses;
wrong articles;
incorrect capitalization;
unnecessary white spaces between the words,
passive voice misuse, and much more.
The opportunities of our editing services are not restricted to the above points. We find and correct all types of mistakes to comply with language rules.
Good grammar is a sign of an attentive well-educated person. Our essay editor guarantees that you will get just such a reputation after his/her service.
#3 Stylistic editing
Admissions people always take into consideration the manner in which a student demonstrates his/her thoughts. That is why our editor checks attentively the writing style of every admissions essay. As a result, every client gets the text with the following characteristics:
a proper tone and voice;
an understandable and full answer to the given question;
a simple language and proper vocabulary;
informative abstracts;
enough explanations and well-considered suggestions.
Our essay editor is quite helpful to create or emphasize your special writing style. In his/her work, our expert uses imagination, figurative language, different powerful words, clear sentence structures, etc. The editor can add or delete some information from your admissions essays so that they look perfect.
# 4 Final check
Whatever text we receive from the client, we always make the final revision. The point of this step of editing services is to take a fresh look at the document. At this stage, one can notice new inaccuracies that seemed imperceptible at first glance.
Thanks to the experience and professional knowledge, our top editor competently evaluates the full picture of the admissions essay. It is about its readability and overall impression from the text. He/she checks, corrects, and polishes your essay until it is perfect.
If you wanna see what a really great paper is, please use our editing services. We have already helped hundreds of young people to make their admissions essays brilliant and we will be glad to do the same for you. Our team is available at any time, as our support agents and editors work without days off, holidays, and breaks.
Our guarantees
✓Notable positive improvements in the texts
✓An affordable price
✓Money-back opportunity
✓Meeting generally accepted writing standards
✓Compliance with your instructions
✓Bonuses for first-timers and regular clients
How to edit papers for colleges? Our experts know
Professionals representing our essay editing services know a bunch of tips, methods, and techniques on how to improve the text of any type. Considering the peculiarities of the college paper, its purpose, as well as the client's expectations from the editing, we implement various methods and approaches to the checking.
Every admissions essay is a unique story bridging the gap between a pupil and his/her dream. Alongside a personal statement, it boosts the chances to enter the university or college. Hence these documents require maximum attention. Our editor (essay checker) is well-versed in admissions essays. If you want to use all the opportunities to become a freshman at a reputable educational institution, use our service.
We do not hide the ways we edit essays for college admissions or any other texts. On the contrary, we share them to highlight our serious approach to essay editing services.
Editing according to the educational stages
✓ High schools essay editing
These types of assignments are probably the easiest ones among all types of essays. Meantime, they require proper editing alongside other papers for university, college admissions, study programs, etc.
Our editor, above all, checks the basic rules of essay writing, that is the structure of your essay, grammar, punctuation, etc. You may spend hours or even days to check, correct, and rewrite your text. Yet the best way is to use our services.
✓ Admissions essay editing
When it deals with this document, plenty of moments apart from grammar come to the fore. Our editor specializes in these types of assignments and knows how to make your text more persuasive and relevant for the university (college) you apply to. Here is how we will turn your admissions essay into perfection:
find the best words that help to express your personality;
come up with a fresh idea to add uniqueness to your admissions essay;
highlight beliefs and values you stand for to show your life principles;
emphasize talents and accomplishments suitable for your dream university;
change the tone into the compelling one to convince the college admissions board that you are the best candidate for their educational institution, etc.
Importantly, we preserve your ideas and do not make your admissions essay sound like it is written by an adult. It happens that some online services provide too perfect college application essays. It does not help future students since admissions officers understand that pupils who graduate high school are not nominees for the Pulitzer Prize. They simply cannot compose a too ideal story. However, there could be exceptions.
✓ College or university essay editing
If only it could stop at the admissions essay. This thought comes to the mind of many students. Yet, for many of them, a college application essay is only the beginning of a long series of writing assignments. Young people studying Literature, Philosophy, History, etc. at the university often have to write essays and other assignments. Our agency is always ready to help them. We get orders to edit texts from learners studying different subjects.
Humanities

We help to make your essay rich in ideas, check if the explanations are logical, add vivid examples, etc.

Social sciences

Our assistants help to depict events and phenomena in society clearly. Whether it is an essay on History, Economics, Geography, etc., we make it more informative.

Hard sciences

When we work with these types of essays, we examine the logic of analysis and predictions, check the accuracy of calculations, review the relevance of information, etc.
Editing according to the kind of essay
✓ Descriptive essay editing
Our professionals check if the depiction of the subject is detailed and evocative enough.
✓ Creative essay editing
To make your text catchy and unique, our experts use quotes and beautiful expressions. They develop your ideas so that the essay turns into an exciting story.
✓ Research essay editing
The university standards concerning research papers are strict, yet our specialists can easily adjust your text to them. By improving the structure, reformulating your ideas, and adding solid arguments, our editors create a worthy paper for college and university study programs.
Our checklist: how to edit college essays
Essays can be life-changing papers. It happens that the admissions people make their final decision on the basis of this piece of writing. Hence one cannot risk and ignore its editing.
⇒ Use modern technologies
We start the admissions essay editing with an AI-based check, but we never stop here. These programs only help to detect plagiarism and catch the most evident mistakes. No doubt, editors are responsible for the final results of the check.
⇒ Read line by line
This conventional method is widely implemented by our specialists during admissions essay editing. They check every sign, letter, word, sentence in order to detect even the tiniest typo.
⇒ Change the font
The brain can get used to the text, and it may not notice some nuances when the man rereads the same document again. To cope with this situation, our assistant can change the size and view of the words. By using this method, he/she perceives the paper as the new one. When this stage of admissions essay editing is finished, the font turns back to the normal size.
⇒ Read aloud
Reading aloud is one more effective technique of our admissions essay editing. It helps to hear awkward phrases and tautologies.
⇒ Double-check
We have a theory that crucial texts must be rechecked after a while. If the deadline allows, we implement this approach to admissions essay editing. With a fresh mind and eyes, we reread your text in the morning to ensure that it is impeccable.
With our editor, writing is becoming much easier. You can always get competent effective help and stop worrying about the correctness of the texts.
Why use college essays editing?
Have you ever wondered whether your essay corresponds to the writing standards? The cost of errors in this paper can be very high. Thus, representatives of your dream university may form a wrong impression about your personality. Typos might seem funny, and big mistakes look silly.
Our modern editing service based on professional knowledge is precisely what you need in this situation. We know how to eliminate all the possible mistakes from your admissions essay. For years of successful business in this sphere, we have supported many applicants and got plenty of thank-you letters from them.
Do you feel that your paper is stuffed with typos and grammatical mistakes? Are you looking for someone who can change this situation? If your answer is "YES, I need to edit my paper", you should not waste your time. Expert paper editing service can become your right hand during the studying process. Only a skillful editor can take your writing to the next level.
The main objective of an editor is to provide an in-depth revision of your written paper and improve its quality by means of editing grammatical aspects, sentence structure, word flow, the coherency of the text, etc.
Essay-editor.net is ready to offer such a specialist for any type of writing assignment. The decision to turn to our specialist always brings benefits. It is a foolproof way to get an excellent result and save time. We do not charge a price per hour. You pay for the number of successfully edited pages, and that is it. Besides we like to prepare pleasant bonuses and discounts for our dear clients.
How to proofread an essay? | FAQ
As a rule, proofreading is the final step on the way to the perfection of the admissions essay. We, here at Essay-editor.net take it as an essential part of editing services. Hence if you order editing, proofreading is included too.
The backstage for our proofreading service looks something like that.
#1 First, we print your college essay as it is the most effective way to notice wrong symbols and other imperfections. Of course, Google Docs and other online forms of documents are easier to use. However, even with helpful hints and opportunities to make notes and corrections, they cannot replace the old good proofreading of the printed text. Statistics say we catch 30% more mistakes when reading from the paper in comparison with the screen version.
#2 Our specialists examine your text backward and forwards. Reading sentences in this manner makes the brain focus on details and not to get carried away by the ideas and thoughts of the essay. So, our expert reviews and corrects the following weak places:
spelling and typos,
punctuation,
issues with logical connections,
tautologies,
unclear too long sentences,
formatting.
As a result, your personal statement (or any other text) is easy and interesting to read.
#3 If your admissions essay contains specific terms, we thoroughly check their use. The same is about mentioning facts, our assistant double-checks their validity.
We emphasize that while proofreading your admissions essay, we never change your writing style. The art of proofreading is about the mild but accurate correction of grammar and typos.
How to find the best editor for your papers?
Are you tired of sleepless nights spent on endless editing and the search for trustworthy services? Do you need urgent help with your paper, because tomorrow is a submission day? You have come to the right place. Meet our professional paper editing company providing academic assistance to students, young scientists, and academicians all over the world.
We work only with certified editors and experienced writers who have an eagle eye on grammatical, punctuation, stylistic mistakes.
Our rule number one is to use our knowledge and attentiveness to make your paper shine! Place your order to check it out.