Professional Essay Revisor: the Best Support for Your Papers
I ask Essay-editor experts to revise my paper and get the best result every time
Do you have your text written and now you need to revise it? Are you too tired or do not have time to do it yourself? No problems: our professional revisers will gladly do this task for you. All services are very cheap, including revision of essays and other academic papers. You can afford to edit documents every time you create them. Additionally, you will get a discount up to 20% and various pleasant bonuses and freebies. The clients of our site always benefit more. Now we want to prove that we really care for you and we are ready to share a couple of our professional secrets on text writing and revision.
Improving students writing
Our website is a unique one-stop portal where one can find all types of editing and related assistance. 
What to expect from our grammar checker
We correct grammar errors (spelling errors, punctuation errors);
improve the sentence structure;
check if you use the passive voice correctly.
Our editors make your essays perfect
We optimize your writing style;
adapt your texts to requirements of academic writing standards;
use plagiarism checker to see if the college essay is unique (it is a crucial rule of academic integrity);
provide feedback and detailed explanations on our work. 
The writing process is getting easier and more fun with our skilled revisers and editors. 
Essay writing and revision: plan and lifehacks
What to do before writing and after it to get a satisfying result? Our specialists in writing field have created a very detailed instruction on how to divide time correctly and check your work afterwards.
Preparation
1. Refresh your memory. Sometimes you have extremely little time and, naturally, you cannot fill in the gaps in your knowledge in a moment. Also, you should not replace the preparation with the learning by heart a huge amount of facts and arguments that could be possibly used. Such actions can lead to many factual and logic mistakes. If you do not know something, do not pretend you know. It is always better to use the facts that you are sure about. Instead, look at your knowledge database. Recollect everything you have read previously and answer a couple of questions:
In which cases you can use the arguments recollected?
Are the arguments actually suitable and strong enough? Try to be more specific, using keywords, for instance, immorality, friend betrayal, goal achievement. They can be used in a topic "Does the end justify the means?".
How exactly is this problem revealed in a text (characters' descriptions, specific episode, story line, etc.)?
Describe or say it in detail what exactly the argument is and how it is connected with the key words. Check the correctness of the facts, dates, names, using books and manuals.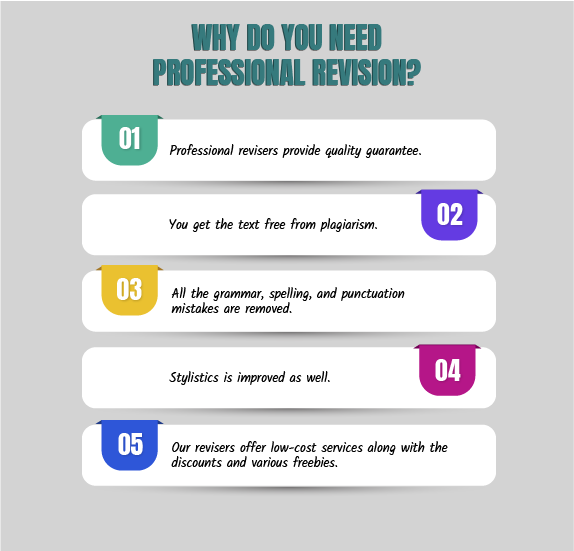 All this allows systematizing information, and it means that eventually you will spend less time on preparation, writing, and revision. Also, such an approach prevents from making factual mistakes. If you create a draft of your future text, it helps direct your thoughts correctly, thus, it will be easier to select the most suitable arguments for your topic. This is one of the most common errors: selecting arguments, it is easy to be mistaken and deviate from the topic. Naturally, if it happens, the grade cannot be high.
Another use of such a method is that it makes clear what arguments you lack. Let's say you write well the essays on the topic "Loyalty and betrayal" in the romantic relationship. What will you do if you get something different? For instance, loyalty in terms of friendship. In any case, there is no need to worry because our specialists can written any essay and literary any topic for you.
2. Plan time. Usually, there is not that much time to create and check an essay to make it flawless. You need not only to write an essay on a new topic but also make sure that there are no mistakes at all text levels. It all means you need to care for correct time allocation in advance. Essay creation often includes the following stages:
·         Topic selection;
·         Plan creation;
·         Draft writing;
·         Draft checking for errors;
·         Draft rewriting, turning it into a final text;
·         Final text rechecking.
However, bear in mind that this is only one among the possible plans of time division. You will find your own approach with time, it comes with training. If this is an essay for final test, you will be limited in time. So you can start a timer and train to create an essay, being time limited. Also, note how much time every stage takes.
When you finish, analyze at what points you have lost precious minutes. Let's suppose that you do not have time to check your text because you waste it, looking for suitable words, starting over for several times, and so on. In this case, you need to think beforehand how you can save time. For instance, creating a draft, you may not search for perfect wording but work on it later, when improving the text.
The best revision papers services are at essay-editor.net
Beginning to write
1. Select the topic correctly. The topics are presented in advance, so you will have enough time to think it over and select the one that you like the most. Compliance with the topic is the basic assessment criterion so you should approach it seriously. Here are a couple of tips that will help you make sure that the topic selected fits you.
·         You understand the topic well
This point is especially important if a topic is presented in the form of one's quotation. Imagine that you friend sent you such a message. What will you answer? Will you manage to understand what your friend means or will you want to ask a couple of clarifying questions? There is nothing bad if you do not understand the meaning at once. If you are limited to time, it is better not to risk, selecting difficult topics, especially if you have simpler and clearer options.
·         You have examples and arguments
In order to make sure that the examples you have match the topic selected, highlight the key words. For instance, in a topic "Do you agree with the statements: "Loyalty is a testament to power"?", the key words are "loyalty" and "power". It means that you should have such examples (book story lines), in which the characters have to make some effort, overcome themselves to stay loyal. If you realize you do not have suitable example, select another topic.
·         You like reflecting on it
If the previous points are equal, you should select the topic that interests you. The essays written by a person interested in the subject are always good, at least in terms of content. They maintain fewer clichés and someone else's thoughts. This fact influences several other assessment criteria: composition (structure), language quality, and compliance with the topic.
2. Brainstorm. Some people use ready learned patterns to fight the fear of a "clear sheet". However, we would not recommend acting in such a way. First of all, memorized someone else's text is equal to plagiarized text. Second of all, the risk that you will deviate from the topic increases significantly, and this is the main assessment criterion.
If you are not sure what to begin with, do not try to formulate specific phrases: you will only waste your time. Instead, take the notes of everything that comes to your head, i.e. the thoughts on the topic, examples, arguments, associations, etc.
Is a topic presented in the form of a question? Write down your brief answer and start developing it. Let's suppose you have selected a topic "Can a person be judged by one's goal?". First, you simply answer: "Yes, one can be judged". Try to understand why you think so. For instance, you believe so because the goal defines one's priorities and influences the way a person build his (her) life. What examples can be presented to prove this? Why does this very example prove that you are right? These questions will help you reveal the topic logically and consistently.
Before start writing, make up a plan. Determine what exactly you are going to speak about in your text: note the content of every paragraph briefly. It will help put your thoughts in order and not to deviate from the topic.
Checking the text
1. Have a rest. When you write a text for several hours, it seems that there is nothing to improve in it. It is not like that. Nevertheless, such feeling is present and that is why students present their text, not having checked it carefully enough. In order to look at the text with fresh eyes and not to miss the mistakes, take a small break. Relax. Have a little walk. Look out the window to let your eyes rest a bit as well.
Having restored your energy, start checking. Read your draft as you usually read it and pay attention to the following points:
·         Logic structure of the text
Are there any sudden abrupt jumps from one issue to another? Is one and the same thought repeated for several times?
·         Compliance of the text parts with each other
Remove the main part and read only the introduction and conclusion. Did not you deviate from the topic? Did you conclude or jump to another thought, which you did not mention in the beginning? Check you arguments for the accordance with the topic key words. Does every example suit the topic selected?
·         Presence of repeated words and constructions
Usually, repetitions are the manifestation of poor language. Try to replace the repeated words with the synonyms and pronouns what it is appropriate. The manifestation of the same syntactical constructions (i.e. sentences) is the repeated conjunctions. Such sentences should be paraphrased and rewritten.
2. Reread from the end. Right after finishing the first check and making the necessary correction, you can proceed to the search of punctuation, spelling, and grammar mistakes. For this purpose, start reading the text from the end: beginning with the last sentence, phrase after phrase. The point is that, reading from top to bottom, we follow the sense and do not pay attention to grammar. In order to avoid this, professional writers and revisers made up such a trick. Do not forget that we can check your grammar online quickly and professionally: http://essay-editor.net/blog/need-to-correct-grammar-online-here-we-are.
You can check the spelling of difficult words, using vocabulary. However, the difficult words spelling is not the most widespread problem. Here is the list of the issues that usually cause the most confusion.
Orthographic: the spelling of difficult combinations of letters, correct forms of irregular verbs, etc.
Punctuation: commas in complex sentences of different kinds, punctuation marks in the complex sentence without conjunctions; use of introductory words (constructions), etc.
Grammatical: the violation of temporal correlation of verb forms; the violation of the subject and predicate connection; wrong word order.
Review all the necessary rules not to miss a single mistake in your text. We have already prepared the list of fundamental grammar rules for your convenience: http://essay-editor.net/blog/fundamental-grammar-rules-you-should-never-forget.
When high-quality paper revision is wanted, appeal to Essay-editor
Anyway, whatever time you have, especially when you understand you do not have much time, you can always rely on our experts. We always deliver every order on time. All the requirements set to your paper will be satisfied. Our professional revisers will check your text and remove every mistake at all levels. If you appeal for our expert help, you can be 100% sure about the highest quality of your papers.
Check out our popular and extremely useful posts:
10 Tips How To Check Your Essay Like Editor
Usage Of Modal Verbs In Past And Present Tenses
Why Do People Use Essay Editing Services?
Selecting the Professional Proofreading Service
The English Proofreading Service is the Student's Choice
How good is an essay checker online?
Every written text should be obligatory checked for mistakes and plagiarism. It is especially important when it goes about student assignments. If you want to get a good grade for your paper, it is important to check it. However, in most cases, when we check our own text, we cannot see some mistakes because we are too well familiar with our work. That is why it is better to turn to a professional essay checker and have your text revised and fixed competently.
Our company is among the best essay checker services on the web. If you want a perfect paper, if you expect to get the wanted result, turn to our company. Collaborating with our professionals, you benefit much more than you can expect.
Why do students choose Essay-editor com?
Our company has powerful intellectual capital that allows fulfilling the most difficult orders quickly and qualitatively. If you decide to order any paper on our website, for example, an essay, an abstract, a report, a term paper and so on, the following perks are guaranteed:
Affordable prices for the services;
Discount up to 20% on the first order, bonuses and freebies for further orders;
Professional performance of work by qualified and experienced specialists;
Assistance with all kinds of papers and assignments;
Compliance with the personal requirements of a customer, his / her teacher and educational institution.
A wealth of experience of our professionals allows doing any kind of assignment of any complexity level maximum quickly and competently.
We are interested in long-term cooperation with our customers and do our best to serve them at a level of world standards. Grateful feedback from our clients is just one of the proofs of a high quality of our work. Having used our services once, the customers return again and again to order more. You can also join us anytime!
We offer services for quick and competent creation and correction of various academic papers. We work really fast, so if the deadlines are coming close, and you cannot cope with your assignment, do not hesitate to turn to us and get professional assistance. Appeal to our specialists – we are always ready and happy to help you do or fix your paper of any complexity level.
During the time of work, our company managed to gather only highly qualified experts in its team. It allows us to perform our work at a high professional level, to deal with any subject matters that students study at various educational institutions. Papers done or corrected by our specialists are often accepted by the teachers without any remark or need to fix them. If necessary, our experts will refine a paper free of charge, and also, every our client gets a personal assistant who accompanies the client until the moment when he / she gets the desired result.
Our team always tries to find an individual approach to every customer, and we appreciate a lot customers' mind. If you still have some doubts, we want to remind that there is a discount and bonus system that works equally for new and regular customers. Thus, a total cost of an order is always affordable and encourages our clients to come back to our website again and again.
Can I pay someone to revise my essay? – You can and you should!
Of course, paper revision is a pretty difficult and time-consuming process. The biggest problem of many our customers is the lack of time. That is why they prefer to turn to professionals who will revise their papers quickly and properly. There are many advantages of appealing to professional revisers, and we would want to present the biggest ones.
Choosing the right type of essay. Sometimes it happens that students can confuse the types of essays. If you ask for professional support at once, you will be protected from this kind of mistake. A specialist perfectly knows the requirements for different types of essays and will do everything properly.
Working out an eye-catching title. A title is one of the most significant elements of any written text. This is the first thing that a reader sees, and it often influences the whole impression about a text. A professional writer will help you find the most suitable for your text title. A good eye-catching title is one of the guarantees of success of a paper.
Removing and fixing mistakes. It is always important to revise your text to find and fix grammar, spelling, punctuation and other mistakes. The best option is to revise it several times. However, we often do not have to do it even once. Another problem is that if we revise our own text, we cannot notice some flaws because we are too well familiar with the text. Thus, we strongly recommend appealing to professional revisers who know how to work with all types of texts and who will detect and correct every single inaccuracy.
Meeting deadlines. Usually, students do not have that much time to do all the assignments they have. Everybody knows this situation when the deadline is coming close, but nothing is done yet, and you realize that you will not manage to finish it on time. What to do in this case? Turn to professionals for support, of course. Whatever your deadlines are, the experts of our company guarantee to meet them and provide a high-quality paper that will bring a high grade.
It is easy to have a perfect paper. Our experts are always there to assist you with any assignment you have. Do not hesitate to contact us anytime. We work 24/7, and we are always happy to be helpful.