Proofreading For Students. Articles In English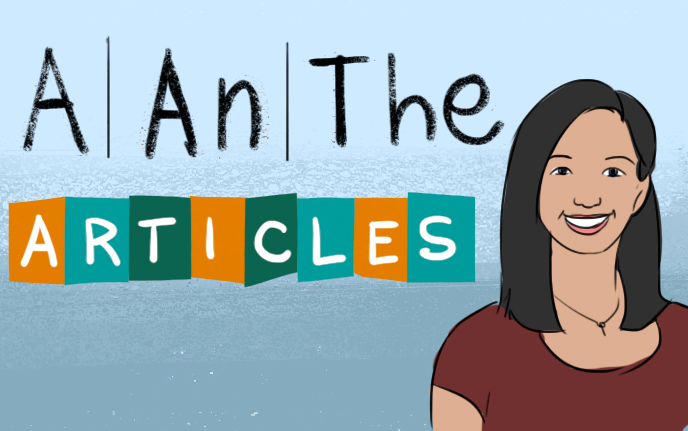 Academic year has begun and all the pupils and students have started to write different kinds of essays, case studies and even dissertations and so on and so on. And most of them encounter different problems with grammar in their papers. There are many mistakes everybody can miss. That is why, our team has decided to take the responsibility of correctness of your academic papers and of your high marks! We propose you to use one of the best services among the whole Internet! We offer such services as editing and also proofreading for students of their written papers. Everyone can write about some certain theme, but not many can cope with grammar rules, with punctuation and so on. Our blog is created to help our customers, to help pupils and students all over the world.
Before we, the team of professional editors and proof readers, begin to list different cases, where it is necessary to use a definite or indefinite article, let's simplify our lives, and deal with situations when the article should not be used at all.
Articles play a large role in English both semantic, and emotional, and also tell us about the level of education of this or that person. But, reading the English magazines and newspapers, listening to a colloquial language, it is possible to notice that sometimes articles are used not by traditional, classical rules.
Having faced with such cases, we have decided to be engaged in studying of this problem more deeply.
It became interesting to us whether really many nouns are used without articles in those cases where they, in my opinion, would have to be. For achievement of this purpose it was necessary to analyze modern British and American popular, scientific and youth magazines, different types of leaflets, announcements, instructions and to track usage of articles in them, and also to study carefully this problem in illumination of native English speaking linguists.
The hypothesis has been made that in modern English language, articles are quite often missed if at the same time the sense of the sentence isn't broken.
1. If directly before a noun there is "This" or "that" (and also "these" and "those").
Logic is simple – if you have told "this chair" or "that window", so then it is already clear that the speech is about some certain object. Therefore here the article is also not necessary.
Example:
Can you give me this book, that magazine and these newspapers?
Pay attention, that between the word "this" and a noun there is no verb "to be". If the verb is there - it is absolutely other grammatical construction, and there the article will be necessary.
Example:
This is a grammar structure where you do need an article.
If "that" is the union which connect two parts of the sentence (the union "that"), so then it is too absolutely other case.
Example:
I know that a love like this won't last forever.
2. There is a pointing on object accessory – my, your, its, Paula's, my mother's, my best friend's and so on.
In this case logic is the same – if you tell that an object is someone's, it is already rather certain object. So then need for an article disappears.
By the way, Italians have the most of all problems with this rule– on the contrary, everything is differently in Italian language: la mia pizza, il mio amore.
Examples:
Is this your bag? Yes, it is my bag. Well, now it'll be my bag, because it is so beautiful!
My gear college, it is my pleasure to tell you that your job will bring you more salary.
3. With nouns in plural article "a/an" isn't used
The indefinite article "a/an" has come from the word "one". For this reason article "a/an" is never used with plural. If in the sentence there is a noun in plural – so then it is possible to use a definite article "the", or not to use an article at all (by the way, it is also called "a zero article").
Examples:
It's like comparing bananas and grapes.
"Of all the gin joints in all the towns in all the world, she walks into mine." (Casablanca, 1942, Humphrey Bogart)
You may also read what Wikipedia tells about articles in English language. Maybe you will find some interesting or additional information there.
4. With uncountable nouns article "a/an" isn't used
Similar situation is with so-called uncountable nouns. Briefly, they are those nouns which can't be counted. For example, milk – can count in liters or bottles, but not exactly milk (we will surely talk about uncountable and countable nouns separately in separate posts in our blog). With uncountable nouns we also can use only a definite or a zero article.
Examples:
If the chocolate turns out to be unsweetened, our children will be immensely upset.
It seems that the milk is going to turn sour.
5. With abstract nouns
In a general sense abstract nouns are used without article. For examples such nouns like weather, music, childhood, knowledge, art, hatred, love, life, time, etc.
Examples:
Friendship and love is such things, which helps people to believe in themselves and in the bright future.
Hatred will never bring goods in this world.
6. In meaning of "everything" or "everybody"
If the speech is about all representatives of some class (for countable nouns in plural), so then the article isn't used.
Examples:
Bananas are known for their benefit. (Of course all the bananas are helpful for our health)
Athletes should exercise every day. (Of course, it concerns all athletes.)
There is a tendency to expansion of the use of a zero article in English language. The most often a zero article is used in a written language, especially in instructions, various announcements, in signatures under photos, in culinary recipes. It is interesting that the more detailed advertisement is, than closer it is to the coherent literary text, and then more articles are traditionally used. But despite all above-stated examples, they reflect rather recent tendency, belong generally to a written language.
You may examine our prices and make sure that they are immensely pleasant and enticing! Also kindly read reviews about our site. And when you have finally decided to place your order, kindly use this link! And do not be worry, all our regular customers are satisfied with the results. Also we offer discount to new customers and to the regular customers! Just ask our Support Representative or Administrator to give you that code.
We hope that you appreciate our efforts! You may leave your comments; contact us in live chat or through our email! Every letter will be answered, because our Support Team is working for you 24 hours a day, 7 days a week, without holidays and weekends! We also appreciate your cooperation!
Urgent English proofreading from qualified experts
So if you need to proof read your English article turn to Essay-editor professional team.  You will get the support and assistance from the best Edinburgh proofreaders. Our experts are skillful and experienced. Every single mistake and misprint will be detected and removed. True professionals know what to do and will do it perfectly.