Academic editing service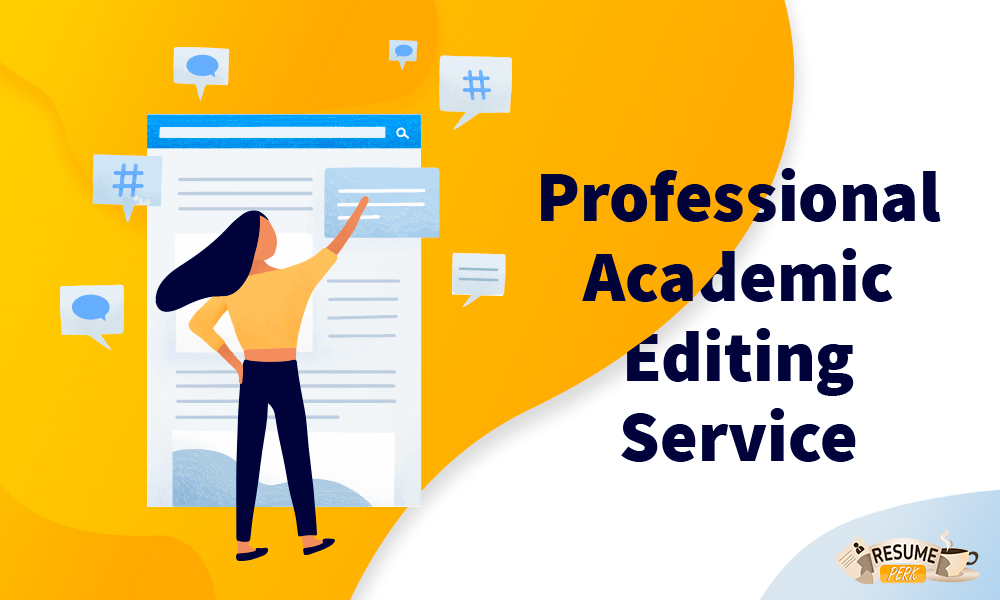 Online Academic Editing Service Knows What Is What
No more childish texts: expert academic essay editors will do your paper mature
We are taught to create essay papers since childhood, since the first grade. Maybe, you did not even know that those papers on a subject matter of your own choosing ("How I spent my summer holidays", "What I want to be", "What school means to me", etc.) were the first try to write an actual essay. This is the first experience that you probably have. It is not difficult to create this type of academic paper if you adhere to the particular rules. However, before learning the rules, it is required to figure out what an essay is. Qualified and experienced essay editors will make it clear for you.
So, in French, the word "essai" translates literary as "story, sample, attempt". This word derives from Latin "exagium" that means "weighing". The encyclopedic dictionary defines an essay as a prose genre of philosophic, publicistic, literary and critical or historic and biographic nature. An essay is also called composition, in broad terms, and even a feature story. All the definitions maintain the main features of an essay – free form, individual interpretation, and subjectivity.
Academic assignment editing is the way to a successful paper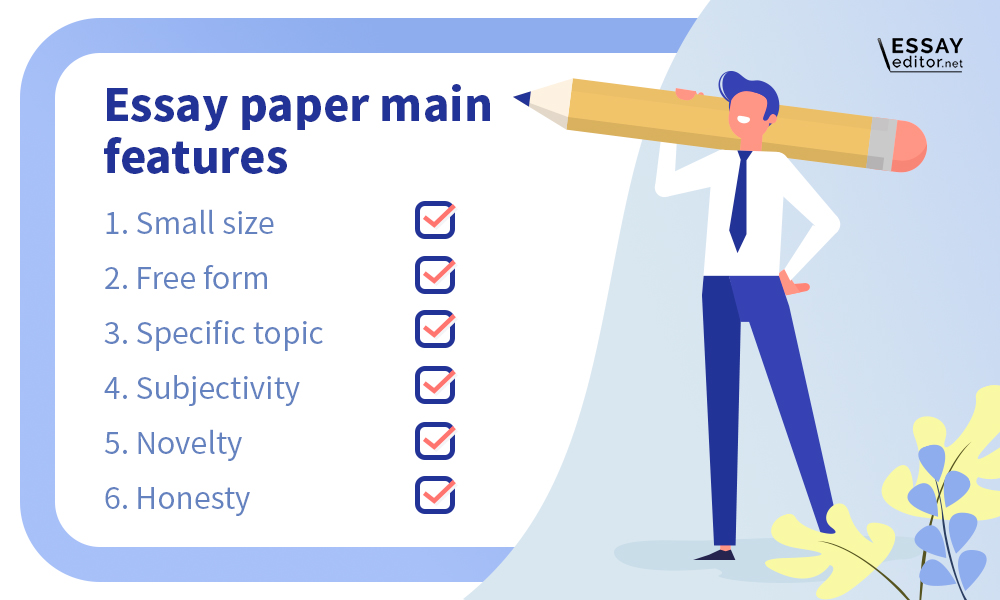 Small size. Two-three or ten pages – you are to decide. The most important is to reveal the topic. Of course, do not make it epic. No one will appreciate your efforts.
Free form. It may include even colloquialisms. An essay paper does not claim to be scientific. It may not have either introduction or closing, or be divided into chapters and paragraphs. In terms of stylistics, an author has complete freedom of writing and creativity. Nevertheless, it is not recommended using slang and making language mistakes, especially, in case when you are a philology department student. It would be nice to have a good vocabulary. Our experts know how to improve your vocabulary quickly and effectively.
Specific topic that an essay reveals. The topic can be any, starting with "What I want to become when growing up" (you remember such written assignments, don't you?) and ending with "The main reason for the problem of employment of a young specialist". If you want to be published in a local newspaper, choose a specific issue. If you have a ready topic, just reveal that very topic.
Subjectivity. The personality of an author is the most important. Remember that you do not claim to be the absolute truth. You only express your personal mind. No one forces you to reveal the topic to the tiniest details.
Novelty. Say something new on your topic. The most important is that something new should belong to you. There is no need in commonplaces. Believe us, all the readers are sick and tired of such statements as "college is the second home", "my biggest dream is world peace", and so on.
Honesty. Record your thoughts and emotions on the topic. Of course, if you hate your college or want to work in a big company just because of money and bonuses, your honesty will hardly be appreciated. In other cases, a subjective opinion will be much more interesting for readers rather than praises.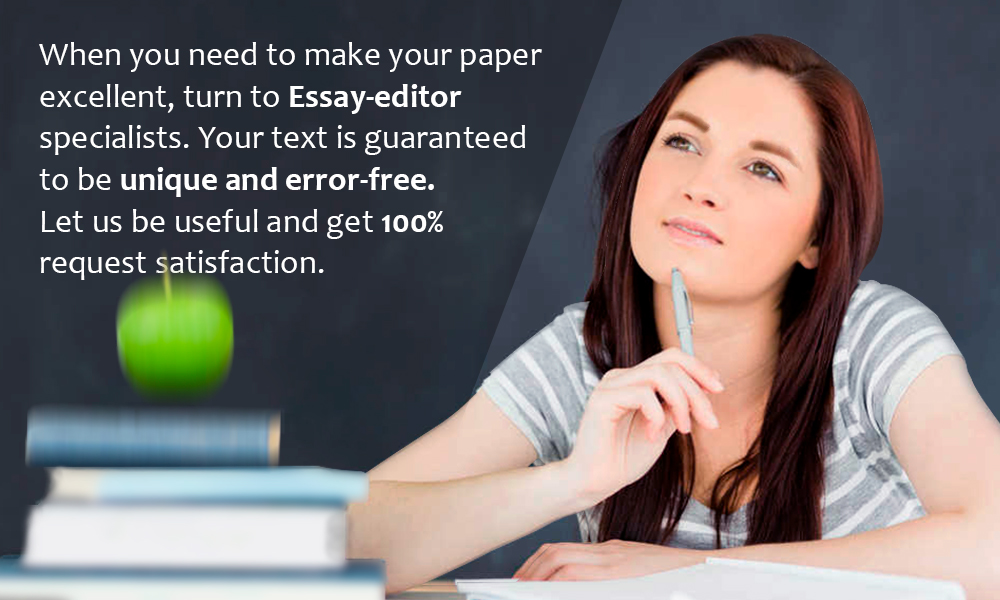 For whom are essays created?
Let's leave aside publicists, philosophers, doctors of science, and writers. Such heights require much growth. On the agenda of a student, an essay serves as a check paper at college and an alternative to an interview. In such a way, the main (and sometimes the only) reader is a teacher / professor or employer.
What do essays check?
The ability to phrase and write without mistakes is great, no doubts. However, this is a self-evident statement. Maybe an employer will ignore a mistake or two, but a text written poorly, even without check in Word, will not characterize you in a good way. The form and style are more secondary for an essay. Yes, an employer may like creativity, but if your text maintains only commonplaces, all your efforts will come to naught. An ultimate guide to language styles might be useful to do a good essay.
Content is the most significant thing. Your ideas, thoughts, emotions are exactly what interests a reader. This is what you create an essay for. An essay paper characterizes you, your individuality, your abilities, your temper, and character. A neat handwriting (if you present a handwritten paper), absence of mistakes, and a perfect style will characterize you as a responsible, hard-working and patient person. An extraordinary form will demonstrate your creativity. A clear structure and clarity of thought will point at your rationality, ability to focus, and logic. Finally, a bit of negative will tell your prospective employer about your honesty and courage.
Is it necessary to learn to write an essay in a proper way?
Inability to create essay papers may seem surprising to someone. However, it happens. If all the previous papers you ordered to create or copied from the Internet, a good essay might seem the height that you cannot reach. Do not despair. Write as if you do it for a blog. Reread your writing, fix everything required to be fixed, and let your friend read it.
Order an essay in case when you lack time and the topic makes you feel bored. Essays are not always read thoroughly. Sometimes written assignments are needed just "for show". Anyway, such papers are perfect to master your skills. The ability to express your thoughts properly will come in handy. If you intend to order an essay and have it done competently, our professionals are ready to serve you: http://essay-editor.net/blog/its-time-to-succeed-with-the-essay-proofreading-services.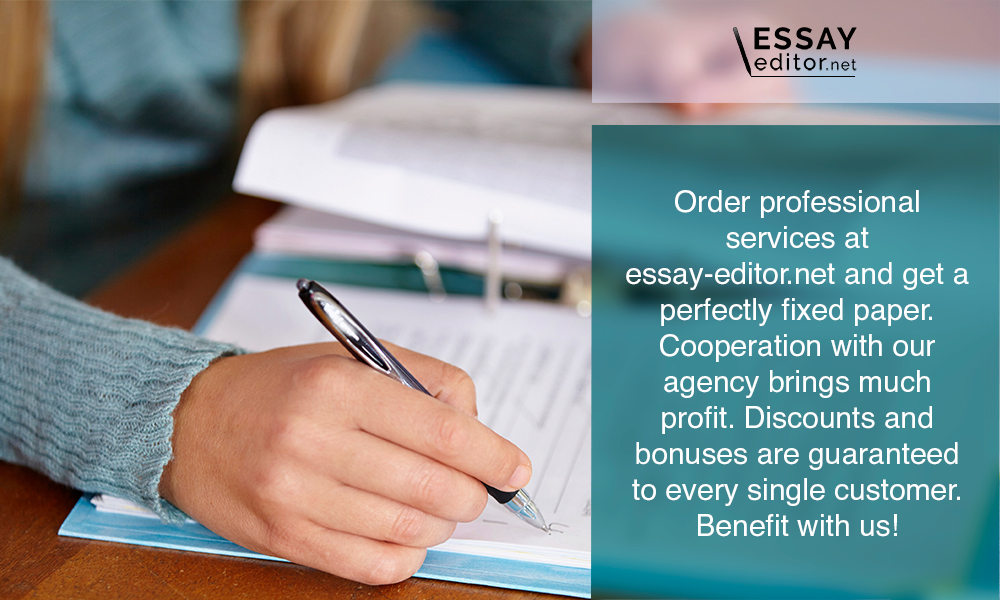 Use an academic writing editing service: our experts will remove all the typical errors and improve your paper greatly
There is a famous Russian writer Grigoriy Oster, the author of a book entitled "Harmful pieces of advice". We are going to follow his example and give several harmful pieces of advice to the aspiring essay authors. At the same time, we shall discuss the most common authors' errors.
1) More lyric!
Lyric captures a reader. He (or she) will want to know how you have reached the life you live now, how much beautiful the sunset is in your native city, how great it is that you have moved to the capital, how you enjoy the day before you start writing. Use as many as possible old-fashioned epithets, metaphors, and comparisons. All this will be much appreciated (if a reader manages to understand it).
2) The bigger introduction the better
Do not miss the chance to tell the reader about your life, what your parents and grandparents are, what has pushed you to the choice of topic. Introduction that takes half the paper will definitely intrigue your reader.
3) Do not specify anything. Commonplace is the best!
In general, it is required more clichés and common facts. Speak about how important it is that you have selected a teaching specialty or the profession of an interpreter, engineer, manager, in what a wonderful place your college / office / city is located, how amazing it will be if wars stop in the world. Asked about what you would like to change in your college? You need to speak about the skills development and further training of professors, increase in wages, andthe repair or advancement of training program. Do not mention any specific names and facts.
4) More facts!
Know how to make a mountain out of a molehill? Use reverse logic and fill an essay with as many facts as you can. Last names, dates, research titles, research results, local and world news – everything will do. Your reader will be astonished with your erudition and skills of work with information. Make conclusions maximally brief. You write for scientists, don't you? They can see your logic and make the conclusions on their own.
5) The longer a sentence is, the smarter an author looks
Do you remember classic writers and their sentences of a half-page size? You can do the same. You have studied syntax at school, and it is not very hard to operate subordinate clause and participles. Use as many as possible intelligent and just long words, build big and multi-word sentences. Thus, you will seem very wise in the eyes of a reader. The reader will be scared right after the first paragraph and close your essay, having realized that you are much smarter.
6) Never, in no case reread your text
You created your paper not for yourself but for others. So let others read it and admire your talent. It does not matter at all how many errors a reader will notice in the text and whether your writing looks logic. You are gifted and you do not need editing and proofreading. That is final. In case if you change your mind, let us offer our assistance: http://essay-editor.net/blog/editing-and-proofreading-service-inside-out.
High-quality academic edit at a cheap price on Essay-editor website
Follow these tips and you will create the most "genius" papers. Maybe, they will be even kept for the next generations. Do you want it? No? Adhere to the rules, then. Or order essay editing from professionals. Essay-editor experts will correct your writing and turn your paper into a true piece of art. There are bonuses, freebies, and a good discount waiting for you. We are day-and-night there, so do not hesitate to contact us whenever it is convenient for you.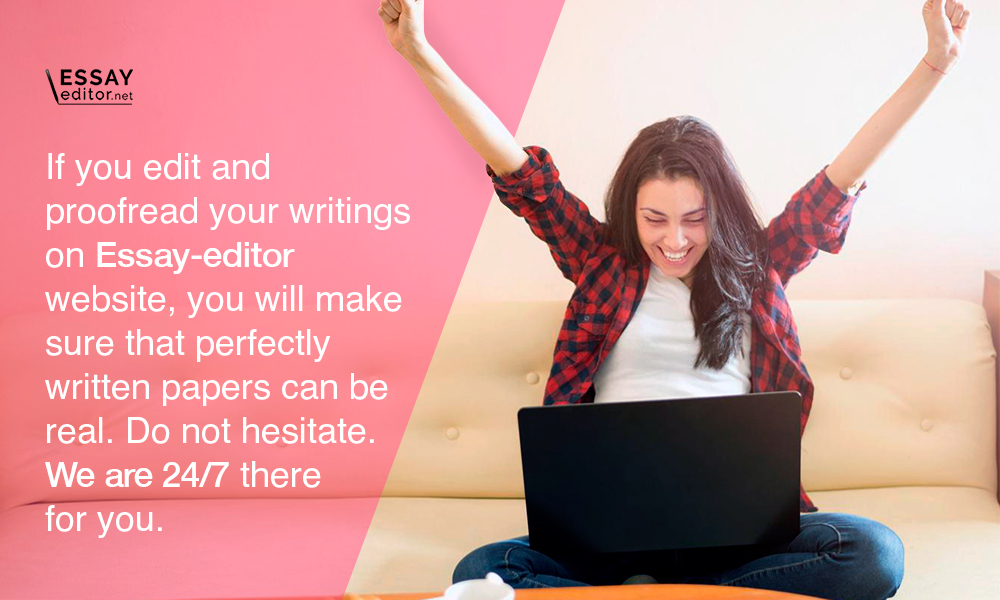 Do not pass by our helpful posts:
Complaint Letter: Make Everyone Take You Seriously